+Dear Friends, 
I had the wonderful opportunity to screen my new film at HDS on April 8th to scholars and theologians. The school also bought a copy for their library.
"An evocative and beautifully/artfully executed testimony to the many ways that Hildegard profoundly inspires the creative work of artists, healers, and scholars in North America and Europe."
– Dr. Beverly Kienzle, Harvard Divinity School
The recent screening confirms the film's potential to wake people up and get them inspired.
I am screening the film in Louisville KY  as a benefit for the Hildegard House, a hospice center. If you can't attend, you can still show your support for Hildegard by buying a ticket.
Trust me that the film will inspire a level of interest in mysticism, creativity as spiritual practice and in Saint Hildegard teachings. The film will light a fire.
Use the following survey to make suggestions or reach out to me directly to get more information on how to bring the film to your theater, community, school or church.
I wish everyone the very best on their own journey with Saint Hildegard.
Best,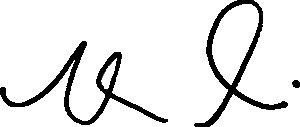 Michael Conti
Filmmaker